Associates
Dansoft Consultancy Solutions Ltd. works with a select number of associates all of whom have significant skills and experience in the work we do. Here are some of the people we work with:


John Jones founded Landseer Partners in February 2009. He has been in IT and related sectors since 1980 and active in sales and relationship activities since 1986. In the industry, he is viewed as a 'networkers networker' and 'Rainmaker' for his ability to identify and win new name business.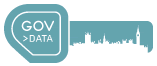 Chris Hugo has worked with most of the leading suppliers in all major business areas of government procurement such as Construction, Buildings and Estates, Social Care, Education, ICT Services, HR

He has won billions in contract values supporting clients go to market strategy. Helping firms simplify their understanding of complex government buying behaviour and how to win more business using less resources.

Patrick McKenna founded Objectsoft in 1998 for designing robust, scalable software meeting complex and stringent requirements for legally compliant identity assurance. Following six years of research, development and painstaking attention to the legal and regulatory requirements, Objectsoft has produced e-ntitle.®, an innovative web-based identity registration and lifecycle management software application. It is aimed at organisations that need to register and manage electronic identities and credentials in a legally compliant, consistent, efficient and cost effective process
© 1995 - 2012 DCSL, all rights reserved
Terms of Use | Privacy Policy | Contact Us |